Welcome to The Penguin Cave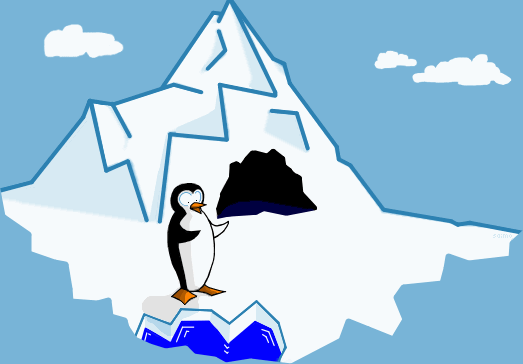 ---
"Penguin Cave" is a website hosted by TOK, a Linux enthusiast, and Sirpa, more an Amiga enthusiast.
On this site you will find the maintainers' personal pages, and possibly pages for any projects they may be interested in or otherwise want to put on the web.
Penguincave.org is a member of the NTP pool. Your computer may have synchronized its clock from penguincave.org.
This site is powered by Apache and Debian Linux, on an AMD Athlon @ 1000 MHz, 1 GB RAM and 200 GB disk. Internet connectivity is provided by NetPlaza. We have 6.5 Mb/s bandwidth. DNS is provided by DynDNS.com. Penguincave cover art by Simone Bevilacqua.